Welcome to NagoyaJETs.org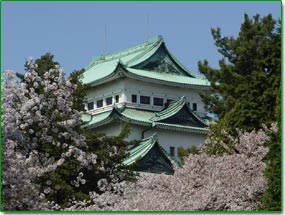 Whether you're on your way here, a current JET, an alum, or you've just randomly found your way here, we have it all here at nagoyajets.org.
If you're a new recruit or someone just looking for information about the JET program or Nagoya in general, you'll find a lot of information here. Feel free to surf around by using the menu on the left.
For those of you who are returning for some nostalgia after a long year or three in Nagoya (or longer), take a look around and see what we've been up to since you left. Soon we hope to have an alumni contact list up for you to find those long lost friends.
And of course for those of you who are current Nagoya JETs, have a look at our links section for all sorts of good sites that pertain to your life. Check in on the latest from CLAIR, find your way to some of your inter-prefectural collegues' sites, or just read up on the latest from the JET world.
More information and resources are in the works as well, so check back often for the latest updates and new features. Oh, and by the way, if you have a bright idea and think it would help make nagoyajets.org even better, please send us your thoughts!